UPDATE: Canada Youth Camp 2020
Due to COVID-19 and the uncertainties as to when the Canada/US border will open, we have made a decision to cancel CYC for this year. We are certainly sad to make this decision, but felt it wise considering the present circumstances. We look forward to CYC 2021 and will post dates later on. Keep the Faith!
Would you consider a donation towards our 2020 Canada Youth Camp? All contributions are tax deductible. Thank you SO much!
---
CYC cancelled for 2020

Canada Youth Camp will be hosted this year at Silver Lake located in Maberly, Ontario Canada approximately 4 hours northeast from Niagara Falls, NY. MAP IT

We began a sponsorship program this year for Canadian Youth who would love to come to camp but are unable to financially. Would you prayerfully consider sponsoring one or two of these young people? This could be a life changer for them! The cost is $180 per youth. Even if you can't do the whole amount, any amount you give will be such a blessing to enable a Canadian young person to come to Canada Youth Camp 2020!
All contributions are tax deductible. Thank you so much! Click the DONATE button to donate online, or mail your check to:
Chosen Ministries
1404 Southern Hills Ctr. #242
West Plains, MO 65775
Night Speaker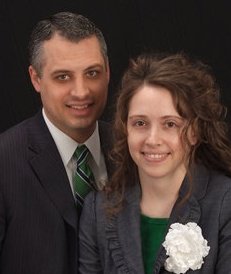 Bro. Jerry Pascarella
from Hamilton, Ohio
JUNIOR CAMP EVANGELIST
Bro. Jerry & Sis. Bonnie Wallace, from Winchester, Ontario, have been involved in Children's ministry since 1979. Your children 11 years of age and under will enjoy a super great time with Jerry & Bonnie this year!